Alegría Bilingual Media: Poetry Books + Bundles
"For me, it has been a huge mission to show the world that Latinos are educated, we are vibrant, we are sophisticated, we are dynamic, and that we have all this culture and heritage that is so valuable to share." ~ Davina A. Ferreira, founder of Alegría Bilingual Media + Publishing
Alegría Bilingual Media + Publishing and oneKIN are joining forces to amplify the voices of the next generation of Latinx poets and storytellers. We are kicking off the partnership with ALEGRIA's Poetry Book Bundle and LatinX Activism Poetry Bundle - available now for pre-order! Grab these coffee table must haves for yourself or other poetry lovers.
About Alegría Bilingual Media + Publishing
 Alegría Bilingual Media + Publishing was born out of Davina A. Ferreira's passion to tell LatinX stories that matter, especially those created by LatinX women, who have been silenced for too long.
ALEGRIA means joy in Spanish. Since inception, the brand has been this haven of good and inspiring news, events and a community that prides itself on its passion to include and embrace EVERYONE as well as celebrating the marginalized and usually unseen by mainstream media. Real people and real stories.
Her dedication first began with a monthly bilingual magazine and online platform, ALEGRÍA Magazine, and has expanded to include Alegría Publishing, an indie, self-publishing platform specializing in women's titles. Now, her mission continues with the Alegría Mobile Bookstore, which aims to bring books by Latinx writers, poets, and thinkers into the hands of younger generations in Los Angeles' at-risk neighborhoods.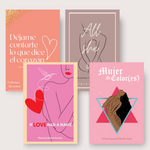 On Sale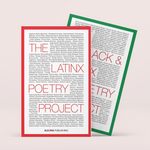 On Sale