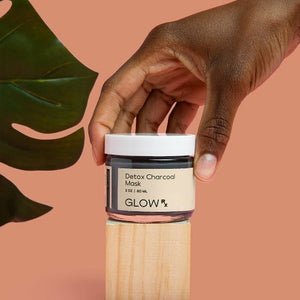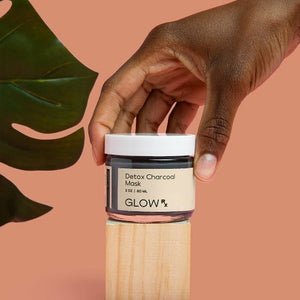 On Sale
GlowRx Skincare Clear It Out Detox Charcoal Mask
Finding your perfect clean beauty product can become an uphill battle, especially when you don't know what to look out for. As every new season comes with an upsurge of new clinical formulas, it becomes more confusing. And sometimes the ever-evolving skincare space leaves nothing desirable for a woman of color. 
Now imagine a face mask that detoxifies your skin, leaving a younger and soft skin in its wake. Imagine a mask that suits your skin's texture – whether it's dry skin or oily skin or somewhere in-between. Imagine retaining your skin color without whitening your beautiful brown skin. 
Go no further! We offer you every woman's dream: GlowRx Skincare's Paraben-Free Clarifying Charcoal Mask.
Powered by activated charcoal, kaolin, and montmorillonite clays, this beauty secret is black-owned, and by implication, it understands the dilemma of the melanin-rich skin. All thanks to lecithin (a natural humectant), this mask clears the way for your skin to act its best while retaining moisture, ruling out the common complaint of harmful beauty masks. 
What's more, this melanin-rich skin mask has also proved a life-saver for anyone with eczema and other skin issues. It is a mask that removes dead cells from your pores, rehydrates your skin, and heals it while leaving it soft and giving you an absolute cleanical beauty.
It is the perfect treat for your spa day and a sensational weapon for your holidays!
GLOW!