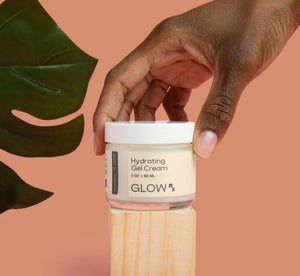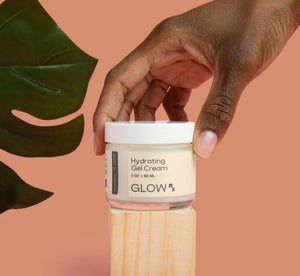 On Sale
GlowRx Skincare Sleepover Nighttime Face Moisturizer
It's no news that teens and young adults want an even skin tone – skin without acne or dark spots from hyperpigmentation. The good news is that you'll most likely get that if you have a nighttime skincare routine. After all, the skin's regeneration process peaks overnight. After cleansing and toning, you'll need a nighttime moisturizer to keep your skin fresh and plumped when you wake up.
GlowRx Skincare packed all your favorite superfoods into this clinical skincare beauty nighttime cream. It's formulated with Aloe Vera leaf essence, hyaluronic acid, and chamomile flower extract, which nourishes the skin and locks moisture in for up to 72 hours.
The pulp of the Aloe Vera is hydrating and soothing to the skin, no wonder it's a favorite in most skincare products. So, let Aloe Vera and chamomile work its hydrating, anti-inflammatory and calming magic overnight for a clear, radiant complexion.
Our Moisturizing Aloe Vera & Chamomile Nighttime Cream is perfect for thirsty skin and women of color who want to nourish their skin and calm their mood at the same time. Get the cooling and hydrating effects of this nourishing cream! It is designed for daily use and great for oily skin, psoriasis, sensitive skin, and cracked skin.
Get glowing!