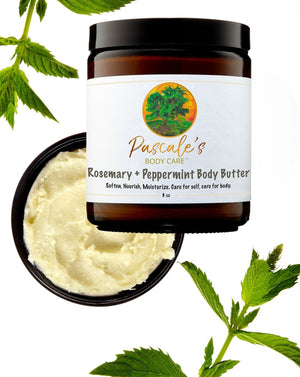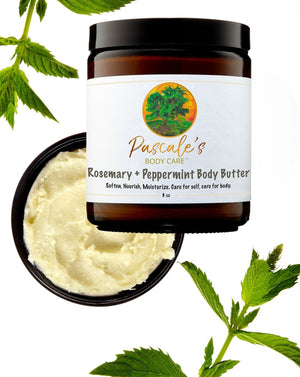 On Sale
Rosemary + Peppermint Body Butter
Refresh your hair and skin with our Rosemary + Peppermint Body Butter! This moisturizer will leave your hair and skin feeling rejuvenated. Due to the rosemary and peppermint essential oils, this butter is great for natural hair by helping to improve circulation and stimulate the follicles to promote hair growth.
Ingredients: Organic Shea Butter, Organic Coconut Oil, Organic Hemp Seed Oil, Organic Argan oil, Organic Lavender Essential Oil + Organic Tea Tree Essential Oil
Use: Apply a liberal amount to desire area and rub thoroughly. For best results, apply on damp or freshly washed skin or hair. Be mindful that a little goes a long way!