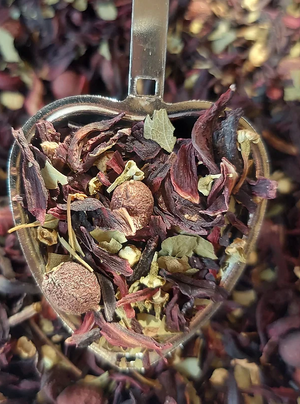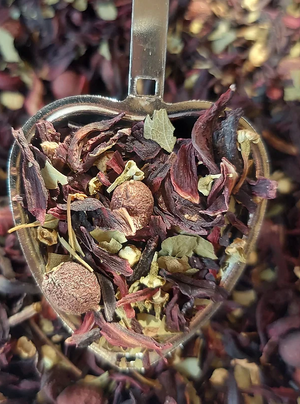 On Sale
B+ Herbal Tea Blend
This blend was curated with your heart and blood pressure in mind. 
Be Positive Heart Tea seamlessly blends Hawthorn, the heart's herb, and Hibiscus, the rejuvenating "Botox Plant". Together, they support cardiovascular health, and emotional well-being, and promote radiant skin. Experience the dual magic of these herbal wonders in one delightful brew.
🌸 Hawthorn Berries and Flowers: Often referred to as the herb for the heart, Hawthorn stands as a guardian of cardiovascular health. Whether managing blood pressure or protecting the body from free radical damage with its rich antioxidant content, Hawthorn is a boon. Beyond its physical benefits, it also soothes the soul, mitigating symptoms of anxiety, depression, and insomnia. It serves as a gentle reminder to wear your emotions on your sleeve, promoting heartfelt expressions.
🌺 Hibiscus Flowers: Revered as the "Botox Plant", Hibiscus promises a youthful glow by hydrating and tightening the skin. Packed with Vitamin C and potent antioxidants, it's not just about outer beauty. Hibiscus also contributes to a healthier heart by potentially lowering blood pressure and blood fat levels. Plus, its ability to combat bacterial infections further cements its place as an herbal powerhouse.
"Be Positive Heart Tea" is more than just a blend; it's a philosophy. It encourages you to take care of your heart, both physically and emotionally, while also reveling in the glow of healthy skin. Brew a cup, and let nature's wonders do the rest.
Disclaimer

These statements have not been evaluated by the FDA. This product is not intended to diagnose, treat, cure, or prevent any disease. This tea should be in conjunction with a balanced lifestyle. Pregnant women should avoid using hibiscus.