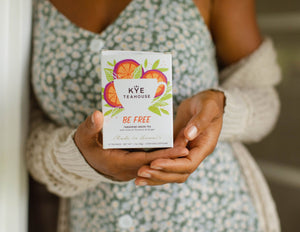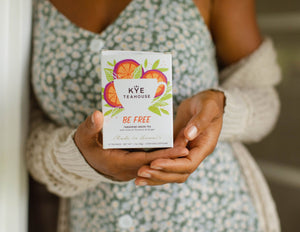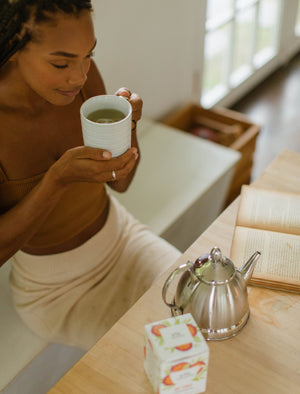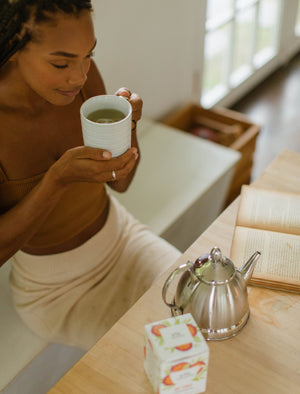 On Sale
Be Free Tangerine Green Tea
There are so many demands on our time and energy, and as a result, you may require more energy and focus on getting through a long day. The Be Free Tangerine Green Tea is abundant in health-promoting qualities that boost your energy, ease your mind, and elevate your mood. Infused with the bright blend of warming spice from turmeric and ginger combined with a refreshing blend of tangerine and Yerba Mate to help provide the 'perfect' energizing pick-me-up.
Turmeric- Flowering plant in the ginger family known for its mood boosting, anti-inflammatory, antidiabetic, and antioxidant properties. Soursop Leaf- supports healthy weight loss and immunity improvement, can control your blood sugar levels, and cut high blood pressure. Yerba Mate Green Tea- contains several beneficial plant nutrients. Due to its caffeine content, yerba mate can help increase your energy levels and boost your mental focus.
Why We Love It Everyone needs a good recharge now and then! Whenever the day begins to wear on you, the be-free Tangerine Green Tea is a physical and mental replenishment charge to help you take on the day with a dose of healthy nutrients and an uplifting mood.
How To Use It Start with fresh water. Place a tea bag in your favorite cup or mug. Bring water to a rolling boil and immediately pour over your tea bag. Steep for a good 3 to 5 minutes. Remove the tea bag, relax, and enjoy.
What To Know Embracing the warm aromas of this tea while taking time out is best with a cup of tea when we have had a long day. Tea has been found to work as an anti-depressant and can help reduce the tension your body holds. Teatime equals me time! Meaning that taking a cup next time you're feeling a little low can help boost your mood and help you practice self-care.
What Makes It Green Ingredients are organic, grown in Hawaii and picked only at the peak of freshness. All the packaging and shipping materials are biodegradable and environmentally sustainable.
Perfect For Those not sensitive to caffeine products.
Size 16 Tea Bags - Wt 1.1 oz (32 g)
Ingredients Yerba Mate green tea, tangerine, soursop leaf, turmeric & ginger