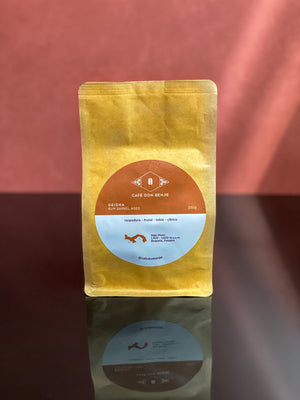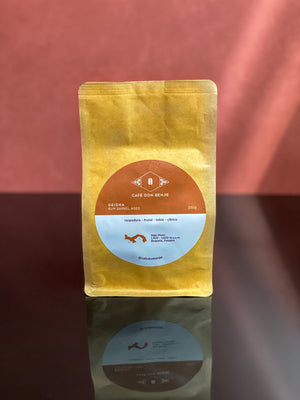 On Sale
Café Don Benjie Rum Barrel Aged Geisha
Variety:  Geisha Arabica
Process:  Barrel Aged
Aged in rum barrels, this truly unique coffee enhances the world's most prized bean with a superb aroma and sugarcane, fruit, oak, citrus, floral, and liquor notes.  This limited edition harvest is available in limited quantities.
Café Don Benjie is produced in the skirts of Volcán Barú, in the Chiriquí highlands - the highest mountain in Panama.  The stunning 30-acre farm is surrounded by pure, crystal-clear rivers and is home to a unique microclimate that marries the cool breeze of the Caribbean Sea, the local "bajareque" fog, and rich volcanic soil, all of which help create the unique flavor profiles of Don Benjie's coffee.
Ingredients: Geisha Arabica coffee beans
Note:

 

As this is a consumable item, no returns are possible.