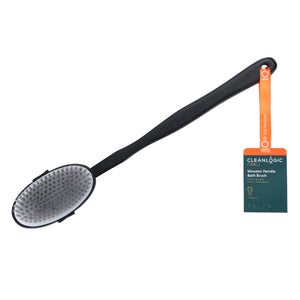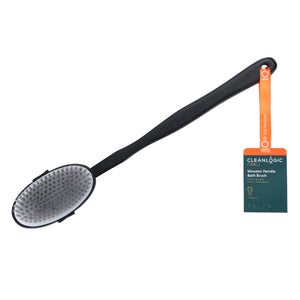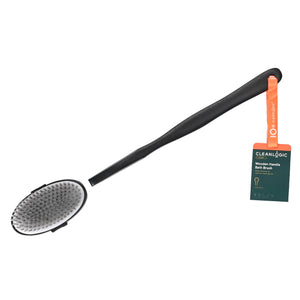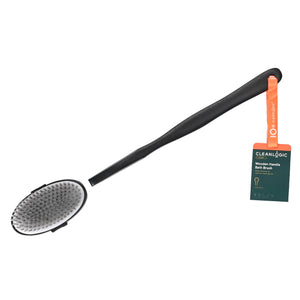 On Sale
Sport Wooden Handle Bath Dry Brush
EXFOLIATING BATH BRUSH: Lather up! Restore radiance to your skin while cleansing with the ultra-soft bristles on our best body brush for the shower. Easily scrub hard-to-reach areas with our long-handled bath shower back brush for a deep clean all over.
BENEFITS OF EXFOLIATION: This wooden handle exfoliating dry brush promotes deep cleaning by washing away toxins, dead skin and impurities. Exfoliating regularly can help increase circulation, assist with lymphatic drainage and promote smoother skin.
HOW TO USE: Gently scrub your body in circular motions with this Sport wooden bath brush to remove the dry skin and dead skin cells that block your pores.
NICE AND CLEAN: Refresh, rinse well and then air dry! Keep your skin clean and smooth for up to 30 uses before needing to replace your wooden bath brush. Cleanlogic clean fiber technology ensures our bath & body products remain nice and clean so you feel refreshed after every use. 
A BETTER CLEAN FOR ALL: It's our first priority at Cleanlogic. We offer high-quality bath brushes, exfoliating towels and other sustainable bath products that help rejuvenate your skin's glow. We also incorporate braille on our packaging, making every product at Cleanlogic accessible to the visually impaired.