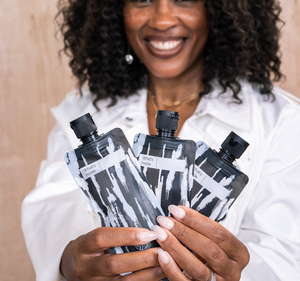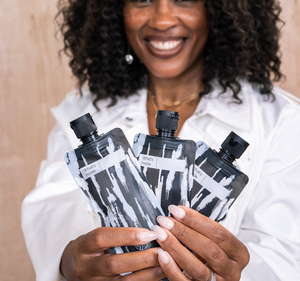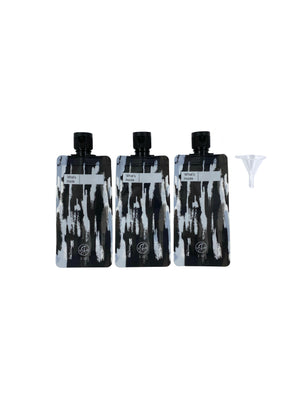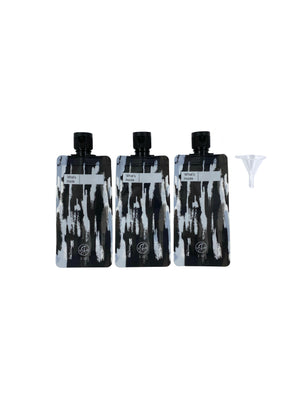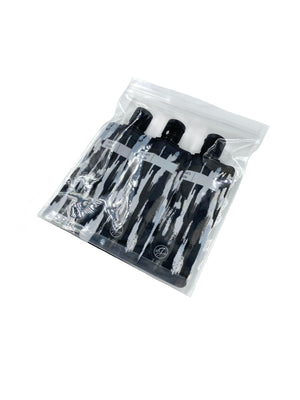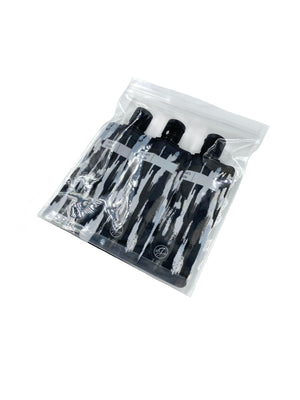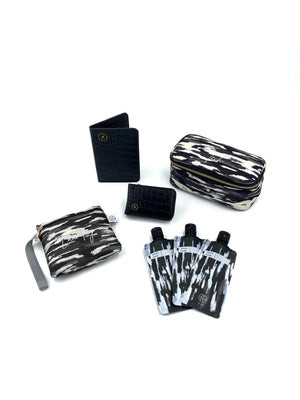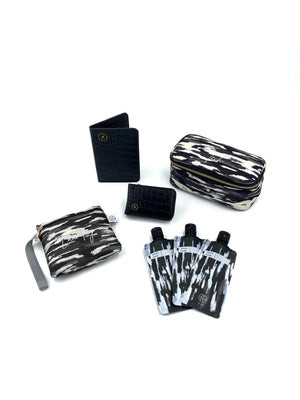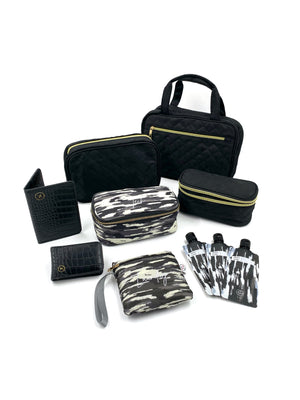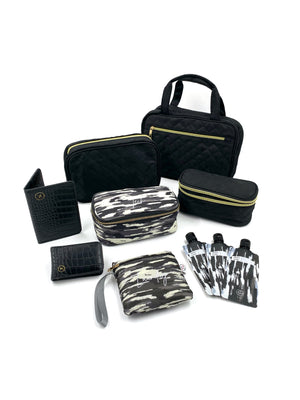 On Sale
Eco Travel Bottles
Eco Travel Bottles | 3 Piece Set | Black, White & Gray
The Carnivale Collection Eco Travel Bottles-3pc Set is a traveler's dream! These compact, durable, refillable and TSA-approved bottles securely hold up to 3 oz of liquids such as shampoo, soaps, lotions, and more. 
This set is crafted with a beautiful, hand drawn pattern by Michigan-based abstract artist, Adera Brown, making it a 'one-of-its-kind' for a 'one-of-a-kind' traveler. 
Product Features:
Flat when not filled, a less bulkier alternative than traditional travel bottles

Once filled the bottom opens, allowing them to stand for ease of use

Includes a high-quality zipped closure pouch, keeping your travel bottles together and intact

Funnel for filling bottles included
Additional Product Details:
Not recommended for use with products that contain alcohol

Made with Polyester (polyethylene terephthalate)

Dimensions: 3 x 90ml flat pouch bottles; 1 x 1qt reusable travel pouch



You'll always be ready for your next great adventure! Stylish, affordable and designed with the Jetsetter in mind!