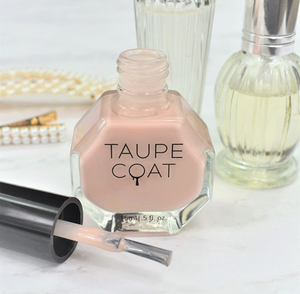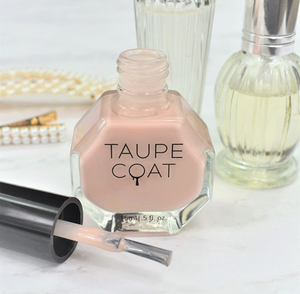 On Sale
Melt My Heart
About the product
Do you prefer to keep just a light splash of color on your nails? Can't wear bright nail polish due to your work requirements? Melt My Heart is a delicate nude perfect for when you want a more subtle look. 

Vegan, cruelty-free and long-last formulation. All Taupe Coat nail polish is 10-Free which means it does not contain the most toxic ingredients traditionally found in nail polish known to cause serious health problems like respiratory issues and cancer. Made ethically and responsibly in the United States.
About Taupe Coat

Taupe Coat creates clean, vegan non-toxic nail polish for bold women who are living their best life and strive to be the best version of themselves! A polish with a purpose, Taupe Coat uses nail polish to make a positive impact in its community and the communities of its customers by giving back to organizations that serve the most underrepresented members of society. 
Explore more Taupe Coat products HERE