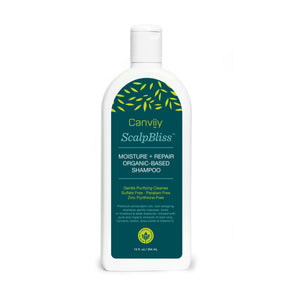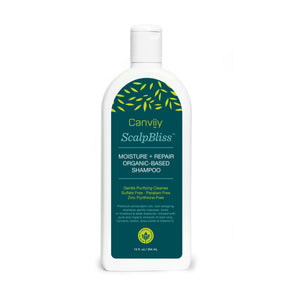 On Sale
Moisture & Repair Organic-Based Shampoo
This proprietary organic-based shampoo is infused with natural minerals, amino acids and antioxidants to deliver essential nutrients to repair the scalp and hair while delivering an ultra-moisturizing cleanse with elasticity. Detox & release impurities with nourishing natural & organic extracts of turmeric, aloe vera, biotin, shea butter & vitamin E.
This premium antioxidant rich, non-stripping shampoo gently cleanses and locks in moisture. Free of Sulfates, Parabens, Zinc Pyrithione, Artificial Fragrance & Color. 
Benefits:
GENTLE HIGH-PERFORMANCE CLEANSE: Scalp & hair purifying gentle deep-clean powered by organic aloe vera & turmeric.
NON-STRIPPING, NON-DRYING FORMULA: Moisturizing, luxurious silky rich lather.
IDEAL FOR: Dry flaky scalp, sensitive skin, & scalp irritations
NATURAL-HERBS INFUSED: Enriched with powerful natural botanicals of aloe vera, turmeric, shea butter, green tea, rose oil and vanilla extracts.
CLEAN FORMULA: Infused with certified organic ingredients that's free of sulfates, parabens, zinc pyrithione, artificial fragrance & color.