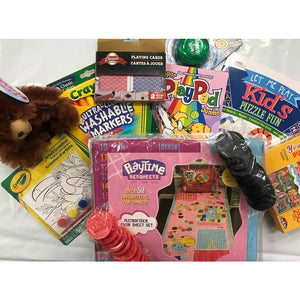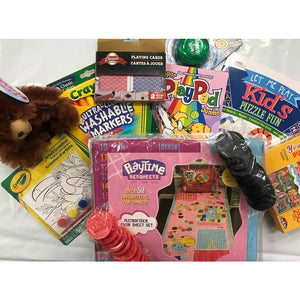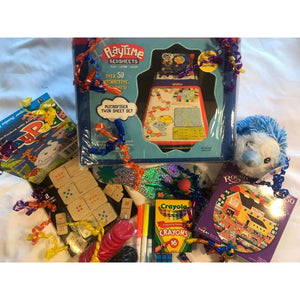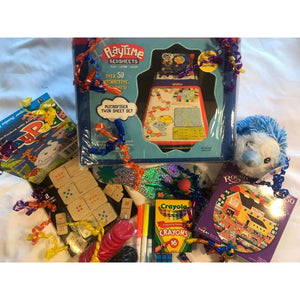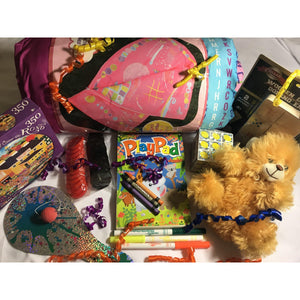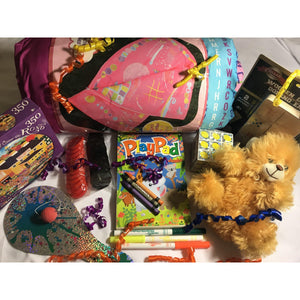 On Sale
Ultimate Games Gift Set
Playtime Ultimate Games Gift Set. Overload your kids with over 125 interactive fun games. The best surprise ever!
At Playtime Edventures, we aim to transform every kid's/teen's bed into an exciting Edventure through our products. Our Ultimate Playtime Gift Set is the perfect solution for this. It contains more than 125 engaging and interactive games that kids can enjoy, learn from and even sleep on. This set is a fantastic alternative to excessive screen time and electronic device use. We have specifically curated it to offer maximum fun to kids. It's an excellent gift for various occasions such as hospital visits, birthdays, slumber parties, vacations, visiting grandparents, or simply for a relaxing day at home.
The Ultimate gift set includes: 
• Choose a Playtime Bed Sheet or Playtime Slumber Bag. 
• One special plush animal.
• Dominos game.
• Checker pieces.  
• A fun activity book.
• Rubik's cube.
• Washable crayons.
• Six assorted game pieces.
• Fun puzzle game.
Free gift wrap included!
Disclaimer: Except for the Playtime Bed Sheet set and Playtime Slumber Bag, individual items may be replaced with another item based on supply! For bulk orders or corporate orders please contact us at 844-335-PLAY(7529)


| | |
| --- | --- |
| Great for | The Playtime Ultimate sets are great for Birthdays, Holidays, kids' bedrooms, Hospitals, Children's hospices, Orphanages, Foster homes, Camping, RVs, Hotels, Airbnb, Bunk Beds, Elderly, Air mattresses, Juvenile Detention Centers, Women's shelters. |