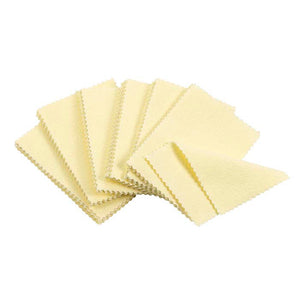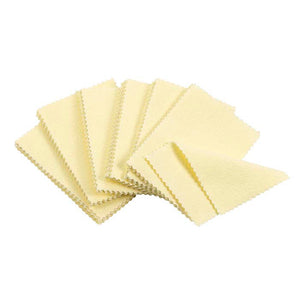 On Sale
Polishing Cloth
3 3/4" x 2 1/2" Sunshine® Cloth
Impregnated with special micro-abrasives and a cleansing agent, these cloths remove tarnish and dirt while polishing your jewelry. The long-lasting cloth will continue to polish until its completely worn out and black.
Can be used on brass, gold, silver, copper, wood, ceramic, hard plastic and mirrors.
Price is for 1 cloth.