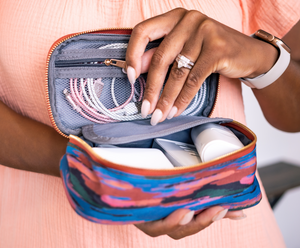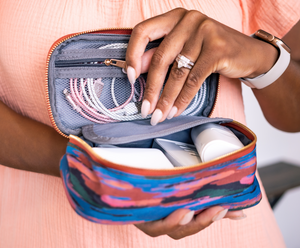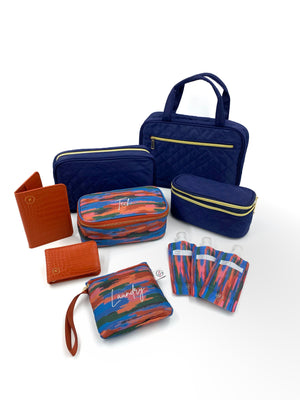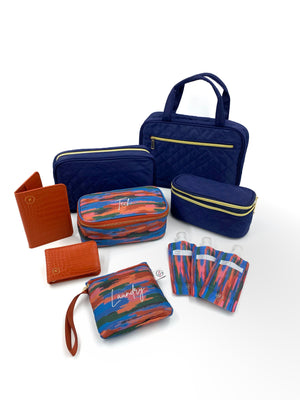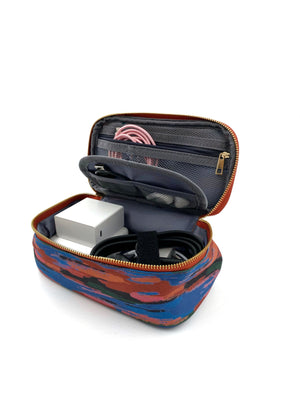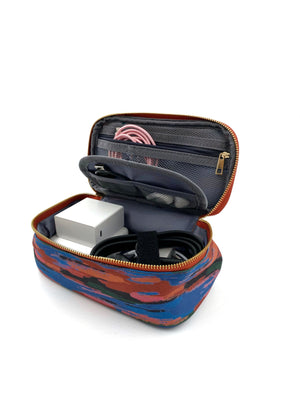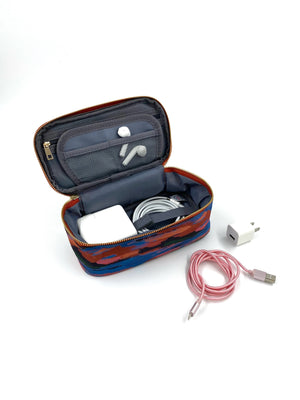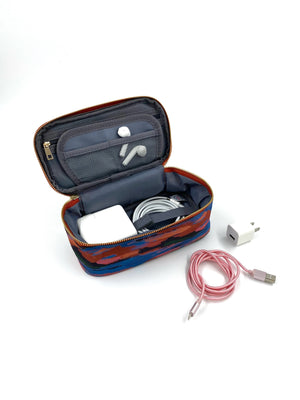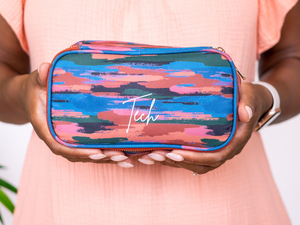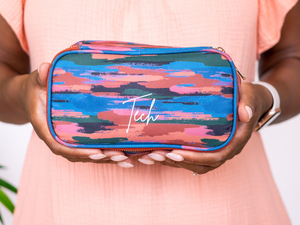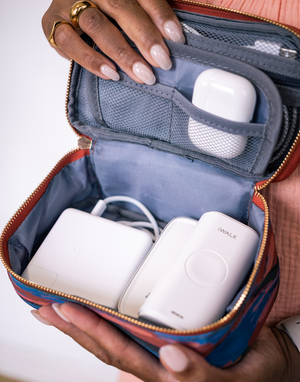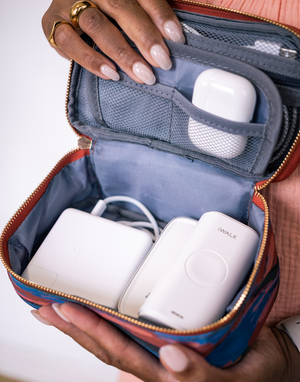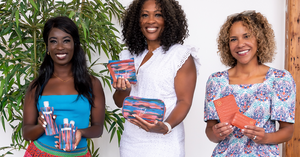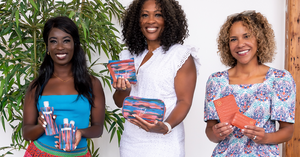 On Sale
Tech Organizer - Multi Hued
Keep all of your electronics accessories in one place with the Carnivale Collection Tech Organizer. This spacious, yet compact organizer was thoughtfully designed with breathable mesh zip and pocket compartments, and a deep storage with an elastic loop to securely transport your laptop charger, computer mouse, earbuds, power cords, USB ports, SIM cards, battery chargers, and more. Includes a detachable strap for ease of use.
Essential for traveling, commuting and running daily errands, each organizer is crafted with a vibrant, hand drawn pattern by Michigan-based abstract artist, Adera Brown, making it a 'one-of-its-kind' for a 'one-of-a-kind' traveler.
Product Details:

Multiple compartments

Lightweight, secure and compact

Made with 100% Polyester, Meshing and Nylon 

Dimensions:   7.75" L x 5" W x 2.25"D
Stylish, affordable and designed with the Jetsetter in mind!