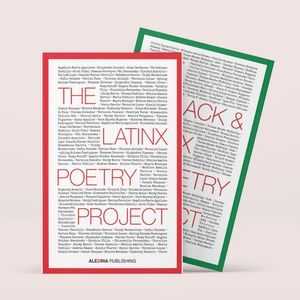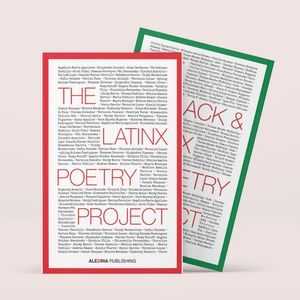 On Sale
LatinX Activism Poetry Bundle
by Alegría Bilingual Media + Publishing
Immerse yourself in the culturally rich and diverse stories of 65+ LatinX Poets and activists. 
Bundle includes: 
The LatinX poetry project  -  a poetic anthology with over 45 new LatinX Poets from diverse backgrounds sharing their unique & heartfelt poetry on themes as immigration, social justice & feminism today. This book is for anyone who wants to take a poetic journey into the richness of LatinX culture & storytelling today to reflect about the diversity & its power to make us truly human.
The Black LatinX poetry project - 
a poetic anthology with 20 new emerging poets from diverse backgrounds. To this day, the publishing industry continues to underrepresent diverse writers and, as a result, deny readers the power and beauty of necessary voices.
It is our hope that through an inclusive collection like this, we can amplify relevant cultural narratives and shine a light on the rich humanity contained within our stories. There are those that would have us believe the Black & LatinX poets are extinct or on their way to becoming irrelevant. Nothing is further from the truth. We are very much alive and we are everywhere.
Explore other bundles and books by Alegría Bilingual Media + Publishing HERE!