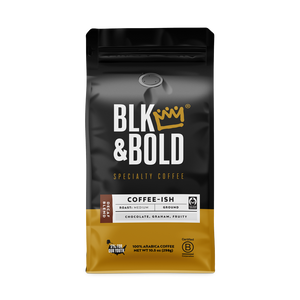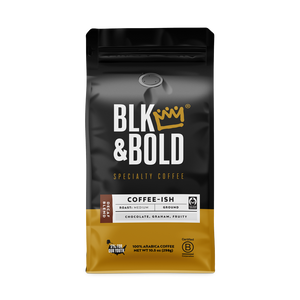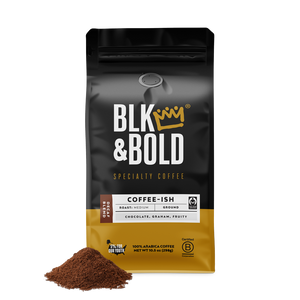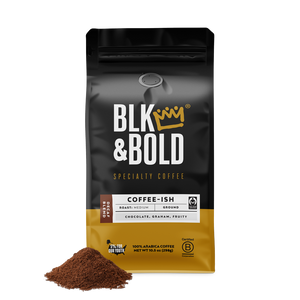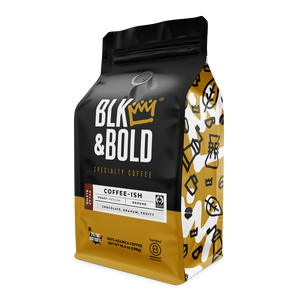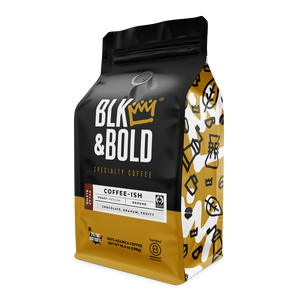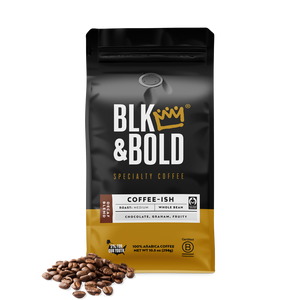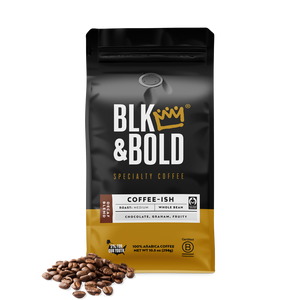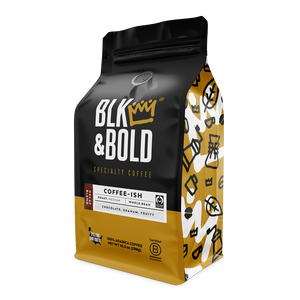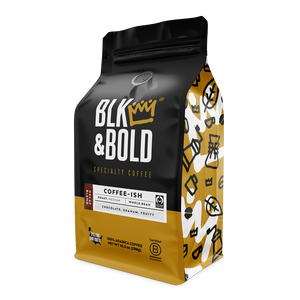 On Sale
Coffee-ish - Medium Roast Decaf
Coffee-ish - Medium Roast Decaf Blend (5lb)
Caffeine not your jam or love a late night cup of coffee? Meet Coffee-ish, the medium roasted decaffeinated blend of your dreams. It might not have caffeine, but it's packed with flavor. This cup tastes like chocolate, graham, and subtle hints of fruit.
5% of all BLK & Bold profits are contributed to initiatives that support improving the lives and futures of traditionally underserved youth. 
All orders from the BLK & Bold website ship in 3-5 business days.
Medium roast decaffeinated blend

Flavor profile: Chocolate, graham, subtle hints of fruit