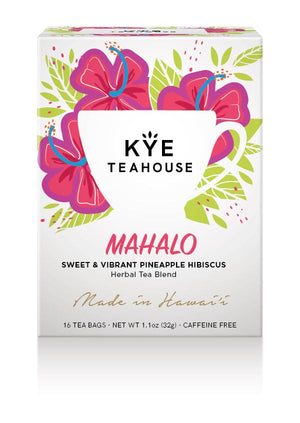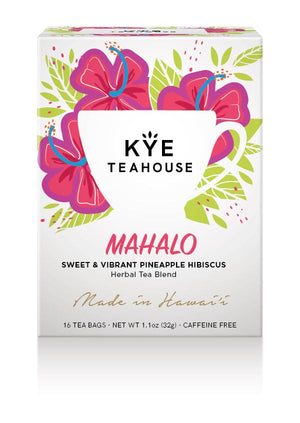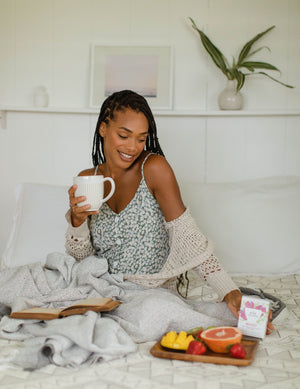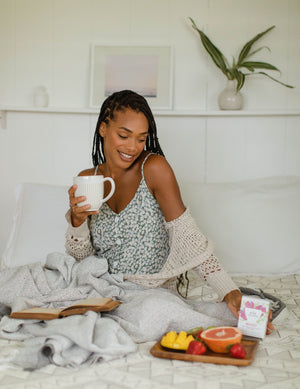 On Sale
Mahalo Sweet & Vibrant Pineapple Hibiscus
MAHALO is a Hawaiian word that is used to express gratitude. Mahalo Sweet & Vibrant Pineapple Hibiscus tea creates an aura that transforms what we have into enough. This tea is combined with an uplifting infusion of ginger and luscious, sweet pineapple that both sing with the flavors of a warm island paradise.
Hibiscus- Powerful in antioxidants while also proven to lower both systolic and diastolic blood pressure
Ginger- A natural remedy for motion sickness, relaxes the muscles, stops the growth of bacteria like E. coli and Shigella, and may even protect against viruses like RSV
Spearmint- A peppermint-like mint that is beneficial for digestive problems, packed with antioxidants, and may help with female hormone abnormalities
Why We Love It We love knowing we are being good to ourselves! This tea is a great way to feel revitalized while transporting your taste buds to an island paradise with sun-shiny beaches.
How To Use It Start with fresh water. Place a tea bag in your favorite cup or mug. Bring water to a rolling boil and immediately pour over your tea bag. Steep for a good 3 to 5 minutes. Remove the tea bag, relax, and enjoy.
What To Know Tea is the most consumed beverage worldwide and is present in about 80% of U.S. households, second only to water. Selecting your favorite type of tea, pouring the hot water, smelling the tea, & warming your hands with a beautiful teacup are triggers for our senses to relax and unwind.
What Makes It Green Ingredients are organic, grown in Hawaii and picked only at the peak of freshness. All the packaging and shipping materials are biodegradable and environmentally sustainable.
Perfect For Relaxation that you can have in the evening time, before a nap, or even at night before going to bed.
Size 16 Tea Bags - 1.1 oz (32 g)
Ingredients Hibiscus, pineapple, spearmint & ginger