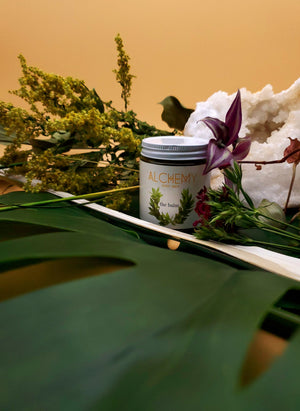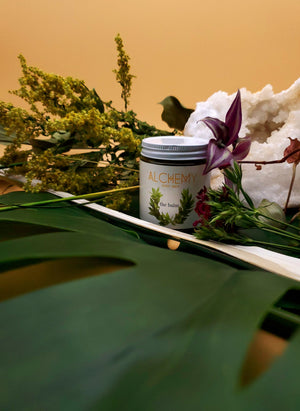 On Sale
The Balm
The Balm is magic in a jar. This multipurpose balm is packed with six healing herbs + soothing lavender & palmarosa essential oils. Each herb used is antibacterial/antimicrobial & healing to the skin.
*due to the nature of this product, color may vary.
Uses:
-Aids in healing, soothing, and disinfecting burns, cuts, insect bites, eczema, psoriasis, + other skin wounds.
-Helps soothe + moisturize dry, itchy scalp
-Can be used as a cleansing balm: massage into face, wipe the balm away with warm water + a gentle exfoliating cloth. This balm helps keep acne at bay + aids in regenerating skin cells, reducing scarring/blemishes
-Makeup Remover
-Lip Balm
-Hair Treatment
...the possibilities are endless.
Ingredients: *sunflower oil + hemp seed oil infused with: *plantain leaf, *st. john's wort, *comfrey, *yarrow, *lemon balm, *echinacea, beeswax, essential oils of: lavender + palmarosa
*organic