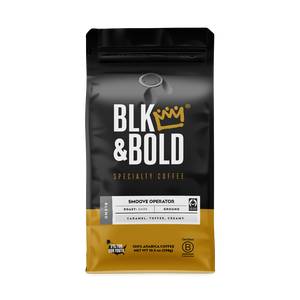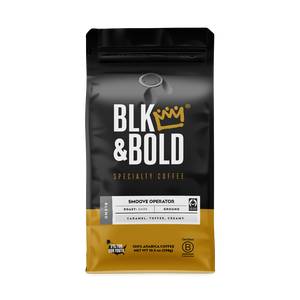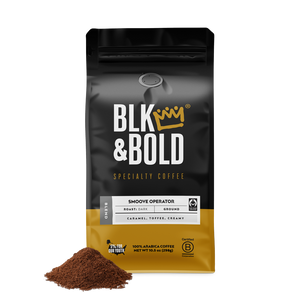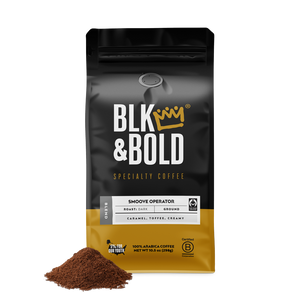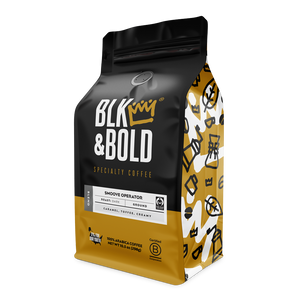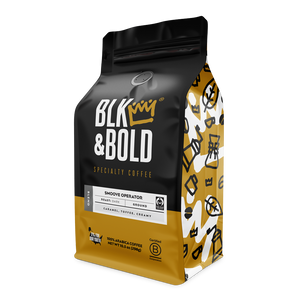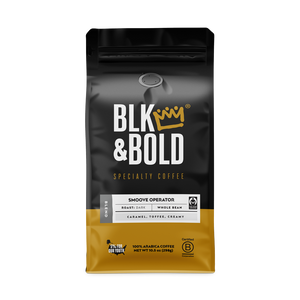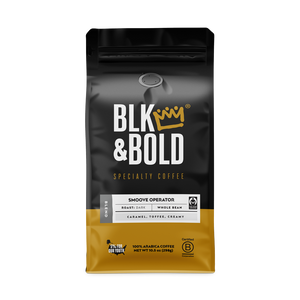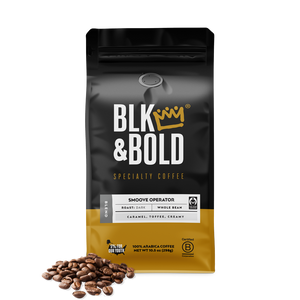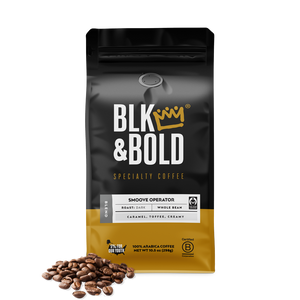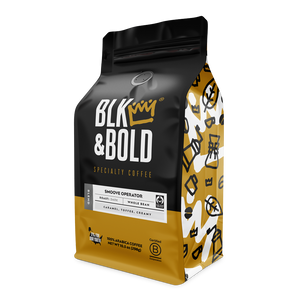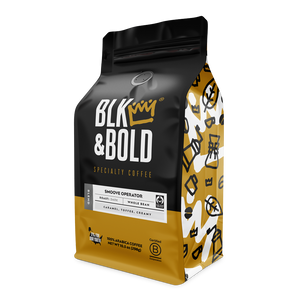 On Sale
Smoove Operator - Dark Roast Blend
Smoove Operator - Dark Roast Blend (5lb)
No, that's not a typo! Smoove Operator is a creamy dark roast blend that is guaranteed to give you smooth vibes. With flavor notes of caramel and toffee, this blend has the signature silky feel of a full-bodied coffee with the boldness that we all love. This roast is great with cream and sugar or as a shot of espresso. No matter which you choose, you're bound to have a "smoove" morning.
This BLK & Bold coffee is 100% Certified Fair Trade.
5% of all BLK & Bold profits are contributed to initiatives that support improving the lives and futures of traditionally underserved youth.