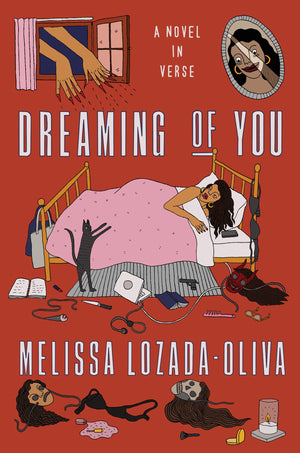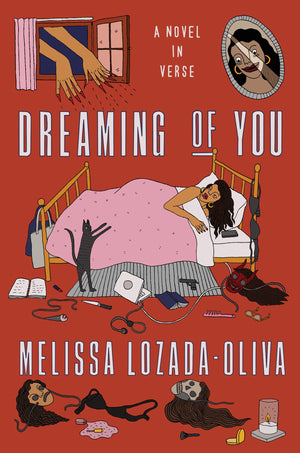 On Sale
Dreaming of You: A Novel in Verse
by Melissa Lozada-Oliva
"A feverish story of young adulthood, exploring how fandom and obsession shape how we relate to the world . . . Dreaming of You navigates the complexities of Latinx identity, self-loathing, love, and the loneliness of drifting into adulthood." —Miguel Salazar, Vulture

"At the center of this exploration of insecurities, joys, and identity stands Melissa Lozada-Oliva—an unapologetic poet who isn't afraid of the rawness of the mind and is resilient in her writing— so much so that it feels like we're talking to our best friend." —Bianca Pérez, Porter House Review

A macabre novel in verse of loss, longing, and identity crises following a poet who resurrects pop star Selena from the dead.

Melissa Lozada-Oliva's Dreaming of You is an absurd yet heartfelt examination of celebrity worship.
 
A young Latinx poet grappling with loneliness and heartache decides one day to bring Tejano pop star Selena Quintanilla back to life. The séance kicks off an uncanny trip narrated by a Greek chorus of gossiping spirits as she journeys through a dead celebrity prom, encounters her shadow self, and performs karaoke in hell.
 
In visceral poems embodying millennial angst, paragraph-long conversations overheard at her local coffeeshop, and unhinged Twitter rants, Lozada-Oliva reveals an eerie, sometimes gruesome, yet moving love story.
 
Playfully morbid and profoundly candid, an interrogation of Latinidad, womanhood, obsession, and disillusionment, Dreaming of You grapples with the cost of being seen for your truest self.