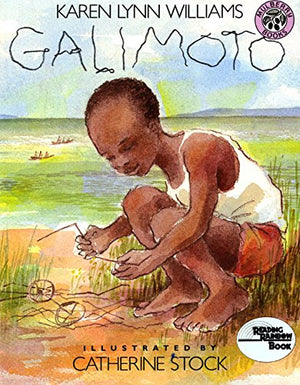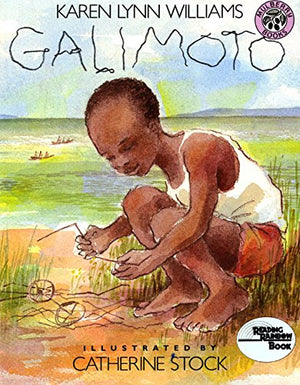 On Sale
Galimoto
 by Karen Lynn Williams  (Author), Catherine Stock (Illustrator)
"A joy to read aloud." —New York Times Book Review
Kondi is determined to make a galimoto—a toy vehicle made of wires. His brother laughs at the idea, but all day Kondi goes about gathering up the wire he needs. By nightfall, his wonderful galimoto is ready for the village children to play with in the light of the moon.
This Reading Rainbow book is a school and library favorite that offers a view of life in the southeast African nation of Malawi, one of the world's least-developed nations.
Karen Lynn Williams, the award-winning author of such books as Baseball and Butterflies and Painted Dreams (also illustrated by Catherine Stock) delivers a heartwarming tale of perseverance that is sure to delight children everywhere.