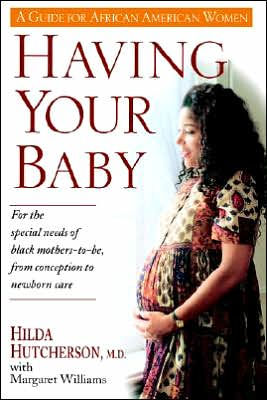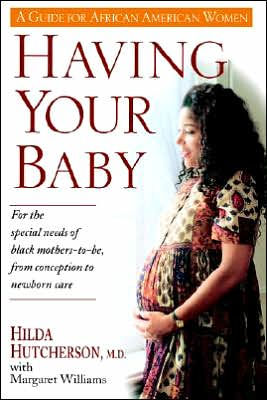 On Sale
Having Your Baby: For the Special Needs of Black Mothers-To-Be, from Conception to Newborn Care
by Hilda Hutcherson, MD
MATERNAL HEALTH
African-American women face unique challenges during pregnancy. Here is a they can turn to for medical information, health advice, and emotional support during this exhilarating, and sometimes anxious, time. Dr. Hilda Hutcherson, an esteemed Ob-Gyn, explains all the bodily changes, feelings, and medical procedures you may encounter when pregnant. From planning a pregnancy to caring for your newborn, Dr. Hutcherson provides comforting wisdom from her years of experience as a doctor and mother of four. Most important, she addresses such potential risks as fibroid, diabetes, lupus, high blood pressure, and skin conditions.

This extraordinary resource offers medically sound and reassuring advice on choosing a care provider ... caring for yourself successfully in each trimester ... the signs and symptoms that necessitate a call to a health care practitioner...minimizing the chances of birth defects ... breastfeeding basics ... and much more.

The first childbirth encyclopedia written for African-American mothers-to-be, Having Your Baby addresses all the issues, concerns, and questions you may have about pregnancy and childbirth.