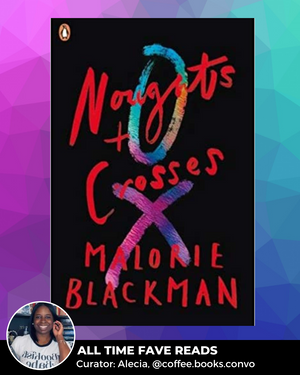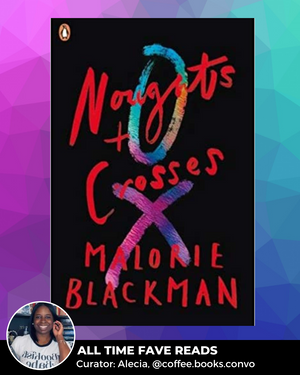 On Sale
Noughts & Crosses
by Malorie Blackman 
Callum is a naught, a second-class citizen in a society run by the ruling Crosses. Sephy is a Cross, and daughter of the man slated to become prime minister. In their world, white naughts and black Crosses simply don't mix -- and they certainly don't fall in love. But that's exactly what they've done.
When they were younger, they played together. Now Callum and Sephy meet in secret and make excuses. But excuses no longer cut it when Sephy and her mother are nearly caught in a terrorist bombing planned by the Liberation Militia, with which Callum's family is linked. Callum's father is the prime suspect...and Sephy's father will stop at nothing to see him hanged. The blood hunt that ensues will threaten not only Callum and Sephy's love for each other, but their very lives.
In this shocking thriller, UK sensation Malorie Blackman turns the world inside out. What's white is black, what's black is white, and only one thing is clear: Assumptions can be deadly.