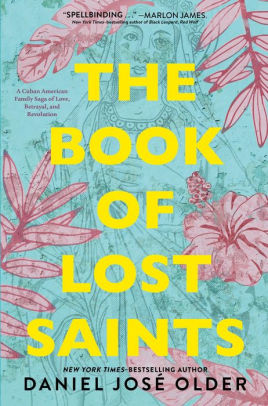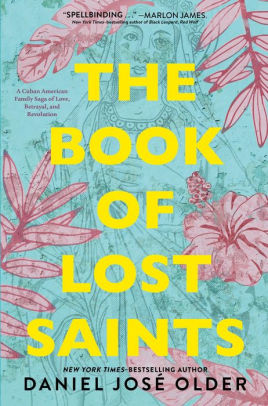 On Sale
The Book of Lost Saints
by Daniel José Older
The Book of Lost Saints is an evocative multigenerational Cuban-American family story of revolution, loss, and family bonds from New York Times-bestselling author Daniel José Older.
Marisol vanished during the Cuban Revolution, disappearing with hardly a trace. Now, shaped by atrocities long-forgotten, her tenacious spirit visits her nephew, Ramón, in modern-day New Jersey. Her hope: that her presence will prompt him to unearth their painful family history.
Ramón launches a haphazard investigation into the story of his ancestor, unaware of the forces driving him on his search. Along the way, he falls in love, faces a run-in with a murderous gangster, and uncovers the lives of the lost saints who helped Marisol during her imprisonment.
The Book of Lost Saints by Daniel José Older is a haunting meditation on family, forgiveness, and the violent struggle to be free.
An Imprint Book
"Spellbinding."
—Marlon James, Man Booker Prize-winning author of Black Leopard, Red Wolf
"A lyrical, beautiful, devastating, literally haunting journey."
—N.K. Jemisin, award-winning author of the Broken Earth trilogy