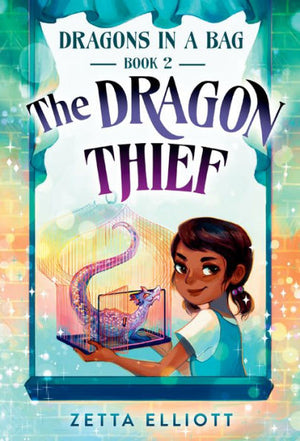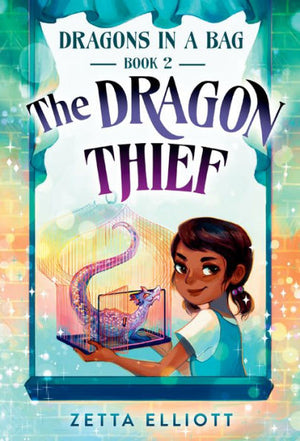 On Sale
The Dragon Thief
by Zetta Elliott  (Author), Geneva B (Illustrator)
Stealing a baby dragon was easy! Hiding it is a little more complicated, in this sequel to reviewer favorite Dragons in a Bag.

Jaxon had just one job--to return three baby dragons to the realm of magic. But when he got there, only two dragons were left in the bag. His best friend's sister, Kavita, is a dragon thief!

Kavita only wanted what was best for the baby dragon. But now every time she feeds it, the dragon grows and grows! How can she possibly keep it secret? Even worse, stealing it has upset the balance between the worlds. The gates to the other realm have shut tight! Jaxon needs all the help he can get to find Kavita, outsmart a trickster named Blue, and return the baby dragon to its true home.