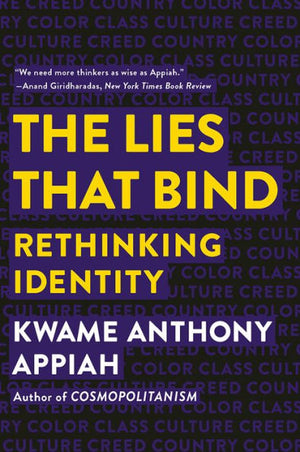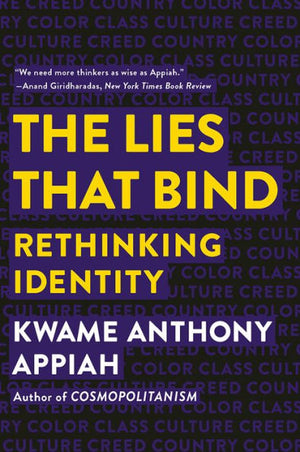 On Sale
The Lies that Bind: Rethinking Identity
by Kwame Anthony Appiah

A Washington Post Notable Book of the Year
As seen on the Netflix series Explained
From the best-selling author of Cosmopolitanism comes this revealing exploration of how the collective identities that shape our polarized world are riddled with contradiction.
Who do you think you are? That's a question bound up in another: What do you think you are? Gender. Religion. Race. Nationality. Class. Culture. Such affiliations give contours to our sense of self, and shape our polarized world. Yet the collective identities they spawn are riddled with contradictions, and cratered with falsehoods.
Kwame Anthony Appiah's The Lies That Bind is an incandescent exploration of the nature and history of the identities that define us. It challenges our assumptions about how identities work. We all know there are conflicts between identities, but Appiah shows how identities are created by conflict. Religion, he demonstrates, gains power because it isn't primarily about belief. Our everyday notions of race are the detritus of discarded nineteenth-century science. Our cherished concept of the sovereign nation―of self-rule―is incoherent and unstable. Class systems can become entrenched by efforts to reform them. Even the very idea of Western culture is a shimmering mirage.